MESSAGE FROM BEVERLY MASSONI

WELCOME 2023
We are so excited for a new year, which brings new beginnings. First of all, thank you for your loyalty to Divina. We had a successful year and look forward to all the successes we know 2023 will bring. We have planned out a year of new packaging, new product introductions, and promotions.
NEW DEVELOPER PACKAGING
In our effort to continuously deliver the best customer experience by presenting a premium quality product and package, Divina refreshes the brand to elevate market positioning to help you compete with challenger brands within the hair salon sector. The new look will be on both crème and clear developers. We will trickle in the new look over time, starting with gallon-sized crème developers, then working our way down to the smaller sizes.
YOU ASKED FOR IT & WE DID IT!
You wanted a more up-to-date look that is appealing to the hair colorist.
NEW PRODUCTS ARE COMING!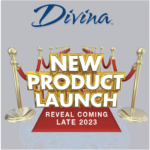 We have been working very hard at creating a line to meet the demands of your consumers. We are currently trying to obtain a trademark on the name while the chemists are working on formulations of the products. Some of the products are currently being tested. We are looking to launch this line sometime before the end of 2023. We will have buy-in opportunities and supporting digital literature along with a marketing campaign.
CUSTOMER CARE
Alyssa McIntyre
Lead, Customer Care Representative
[email protected]
860-589-7502 X113
As always, I am here to help you grow and support you with your Divina needs.