DIVINA/PHOENIX EMPLOYEE SPOTLIGHT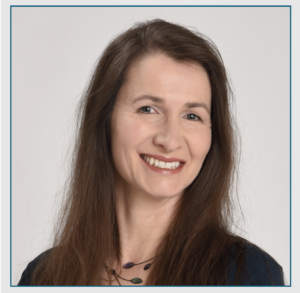 Name: Corina Hughes
Position: Graphic Design Manager of Divina/Phoenix Products Company since May 2018. While at Divina/Phoenix, she has done marketing, trade show planning, and a lot of package graphic design and production. Divina/Phoenix has four in-house screen print stations and can print custom bottle designs and shipping cartons. Corina provides the finished packaging designs and art as films for screen printing or sets up the digital art for our in-house label printing machine. She also coordinates the outside label/sleeve/carton print production. When print production issues arise, Corina helps troubleshoot to resolve the issue as quickly as possible.
Background: Corina spent years as a Packaging Graphic Design Specialist, first at Reynolds Metals Company, then at Spalding Sports Worldwide. For both companies, she designed both for house brands and private label customers across multiple industries. At Spalding, Corina specialized in golf ball and club packaging, plus their annual trade shows. Her experience makes her well-suited to serve the creative design needs of our Divina customers.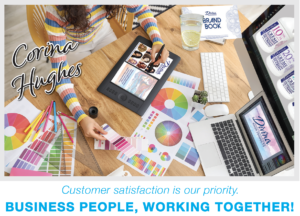 Years With Divina/Phoenix: 5 Years. Anniversary date, May 2018.
Unique Fun Fact: Corina is a long-time practitioner of martial arts. Her favorite is summer beach training!
Personal Life: Corina enjoys watching the hard work of parenting with her husband pay off with two grown chil-dren, 24 and 21, who are thriving at work and college. She loves the mountains, hiking, skiing, family travel, and fitness.
Personal Message: Corina says, "The Divina/Phoenix creative team and I are very customer oriented. We strive to put all our customers' packaging requirements together to make our customers' product vision a reality. Whether you are a new or existing customer, our goal is for all our customers to be delighted with their product's look, design, and packaging!"
Contact Info:
860-589-7502, Ext. 115
[email protected]
Monday – Friday, 8:00 AM – 5:00 PM EST
GERMICIDE

Our Sanitization Line offers your business support products, like our GERMICIDE! Two ounces of GERMICIDE makes one gallon of hospital strength solution. Easy to mix. Saves
CELEBRATING AMERICA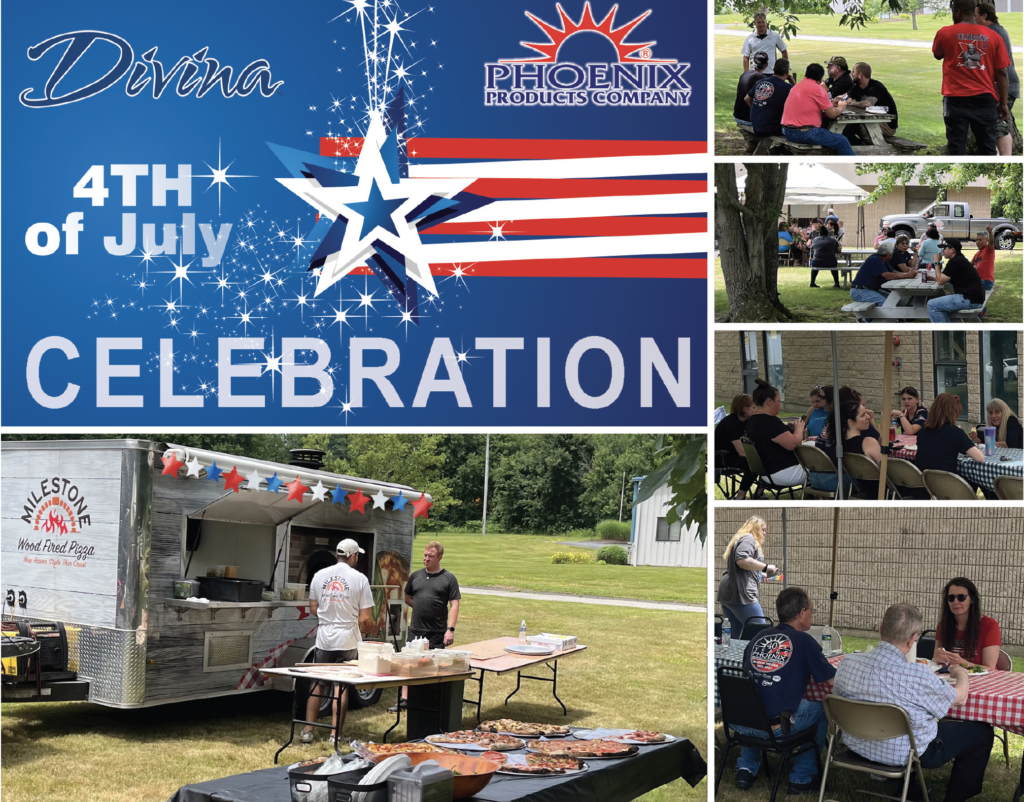 Divina/Phoenix honored the Independence Day holiday with an employee company picnic on June 30th, hosted by the Haase family.
We indulged in gourmet, New Hav-en-style pizza from Milestone Wood-Fired Pizza, baked and served on-site, while enjoying the comaraderie of our Phoenix family.
From our business family to yours, we wish all a bright and successful 2023!
Digital Appearance: Why Every Business Needs A Website
(Series — Part 6 of 9)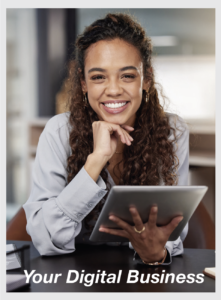 Importance of a Website
A website is a huge part of your branding. The website is your business partner that never gives you any grief but lets your audience know every-thing about your brand, business, and you. A website is a welcome mat for your business. A business's online presence, regardless of industry or size, can have a massive impact on its success.
How many times have you searched online for something you need in-stead of driving all over the place looking for it? I know I do often, and so does your client. Believe it or not, some businesses still don't realize that most of their customers will visit a website before making a purchase. A strong online presence, particularly a website, can support generating more revenue. Giving your customers an option to purchase online will al-low them to shop 24/7.
Building a Website Can Be Easy and Fun
Are you worried because you don't have a website yet? Don't be! It's a straightforward process to obtain and set up one. While larger businesses may choose to hire someone to do this for them, beginner-friendly plat-forms are available for you to create your own website. For example, check out the Top Website Builders of 2023 to create a website or online store using drag-and-drop templates, or hire a professional to do it for you. It's that simple! However, creating the ideal image and content for your website may take some time. As web-sites constantly evolve, it's crucial to establish a strong foundation first and make changes as needed. Here are a few beginner steps to help you embark on your website-building journey!
Steps to Start Creating a Website
1. Set Goals — What do you want your website to do for you? Showcase your services, products,
online shopping, draw in more people to your physical store, or all of the above.
2. Learn Your Audience — Know your target audience, their lingo, and what attracts them.
3. Plan Your Website — Plan your content, layout, and flow.
4. Choose Your URL — It is most common to use your business name, but what do you do if it is already taken? Come up with something else that is catchy, memorable, and will connect to your business. Keep it short.
5. Study Your Competition — Look at their website. Take notes of what you like and what you don't like. Look at the overall image, layout, user friendly, navigation, readability, etc. Don't just look at one competitor; look at 3-5 to get a good idea of what you desire in your results.
6. SEO Keywords — Identify keywords that will attract your audience to visit your website. Sprinkle these words throughout your copy.
7. Write Copy — Write all of your content before creating your website. Stand out with attention-grabbing copy but keep it short. You don't want to overwhelm the reader. Proofread for typos and poor grammar.
8. Update Logo/Branding — If you feel your logo and/or branding could use a little refreshing, now is the time to do it.
9. Gather Images — Use high-quality, high-resolution, and optimized images. Most of your manufacturers can send you product images, but you must obtain your own images.
What Should Your Website Contain?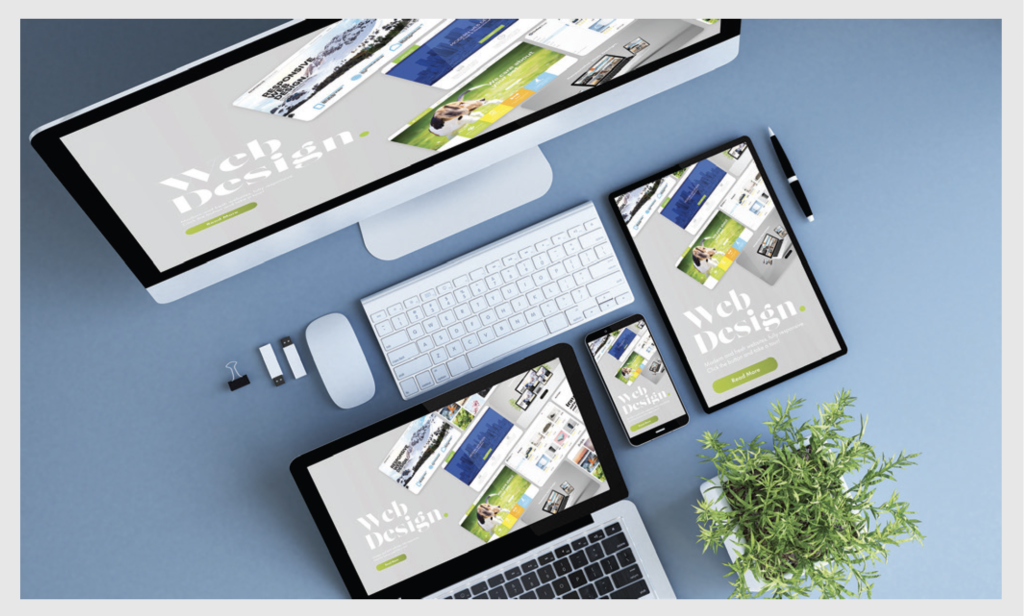 Remember that you are targeting an audience and want to capture their attention. Think of your website as a digital brochure. It should tell about you/your business, showcase your services and products, and give them something like a blog or newsletter. Your blogs or newsletters should focus on the beauty industry featuring information that will inspire and educate. Simply sharing product tips, business secrets, styling techniques, etc., all of which can be snippets from your vendors, will capture your audience's attention. Be sure to give the best contact information, how to find you (location), and if you have a team of people, include them on your website. Show your shoppers who you are by includ-ing your team. This will give them more of a connected feeling toward your business.
Having a website will bring legitimacy to your business for visitors who have yet to shop with you. One advan-tage is that the domain will allow you to have email addresses for your business/staff, so customers would be more inclined to open an email with a business attached to it instead of a personal email. Another advantage is FREE ADVERTISING. You can put anything you desire on your website, and having keywords that search-ers will find your website easily will bring more traffic to your business. Posting blogs and newsletters on your website will attract even more to your website.
Before Getting Started, Create a Mapped-out Plan of the Following:

Branding — Be sure that the logo, fonts, color, and images are in line with your current branding. Be sure to use high-quality, optimized images and that you have the legal rights to use them.
Layout — Narrow down templates or page layouts that you like best.
Pages — Organize your business digitally. Give your current and future customers tabbed pages to click on instead of loading everything on one page. You should have five core pages.
Home —Landing page. Craft content that wows visitors and invites them to explore further. This page is selling your business.
About Us — Explain how and why you got started. This is one of those human touch points that is need-ed in our digital world.
Products/Services —Words and images need to stand out. This page sells your services and products.
Newsletter/Blog/Testimonials — Whether you choose to have a newsletter (monthly, bi-monthly, quar-terly, etc.), blog, or testimonials from respected industry professionals, it is important that your visitors learn more about your business through whatever method you choose.
Contact Us — Show you are human. Give your visitors proper means of contacting your business, and answer needs/questions promptly. Give the address and directions to your business.

Content — You need to create content that compels your audience to act, so create unique content by us-ing well-crafted words/phrases and pair it with eye caching images. This is how we sparkle on the internet. Write up what you want on it and use catchy headlines. You might need to keep playing with the words until they are perfect.
Features — Boost your website.
Videos —Landing page. Craft content that wows visitors and invites them to explore further. This page is selling your business.
Online Shopping — This keeps your business open 24/7. Many platforms can help your website store. You can add a shopping method to your existing website or start with a web host that offers shopping, such as Shopify, GoDaddy, Wix, Square Space, Square Online, Woo Commerce, and many more. An-other advantage to adding online shopping, there are no mistakes like you get with receiving an order via telephone. Just research the perfect fit for both your business and your budget.

Disclaimer
As you might already know, my expertise is limited. I only provide general information on topics that can be easily researched online, but there are countless professionals out there who can assist you with more com-plex matters.
Increase Your Digital Presence and Grow Your Business!