DIVINA/PHOENIX EMPLOYEE SPOTLIGHT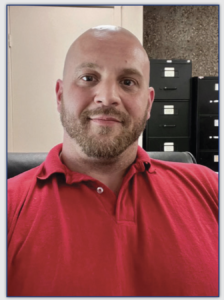 Name: Chris Naples
Position: Warehouse Manager. Responsibilities include setting productivity goals, placing inventory orders, setting up organization systems, and communicating with clients, transportation providers, manufacturers, and suppliers. He also assists Divina/Phoenix departments and makes customer deliveries.
Chris has been with Divina/Phoenix since 2010 and counting! Before joining the team, he worked as an Inventory Control Manager at a warehouse that distributed health supplements and occasionally delivered products, thanks to his CDL Class B license since 2002. With a desire to pursue more advanced opportunities, Chris utilized his skills in business management and joined Divina/Phoenix.
Here, Chris's expertise in the supply chain and logistics and his attention to detail make him an invaluable member of our team. He strives for excellence and believes in providing the best service possible to customers, from order placement to delivery, to ensure that our customers receive quality products.
Years With Divina/Phoenix: 13 Years. Anniversary date 4/31.
Unique Fun Fact: Chris enjoys weight training and riding his motorcycle.
Personal Life: Chris is the proud father of six children, with his oldest daughter almost 21 years old. His sons are ages 7 and 5, and his youngest is 10 months old. He also has two stepchildren, a son who is 6 and a daughter who is 10.
Personal Message: Chris says, "Divina/Phoenix is more than a supplier …we are a family. We take great pride in customer satisfaction. At any time, you can call your corporate salesperson, customer care specialist, me, or anyone on the team to discuss anything or say hello. Our team also prioritizes safety, and you can trust that we take every precaution to ensure the well-being of our employees and you, our customers, to keep you safe."
Contact
Chris Naples
Warehouse Manager
860-589-7502, Ext. 121
[email protected]
Monday – Friday
7:00am – 4:00pm EST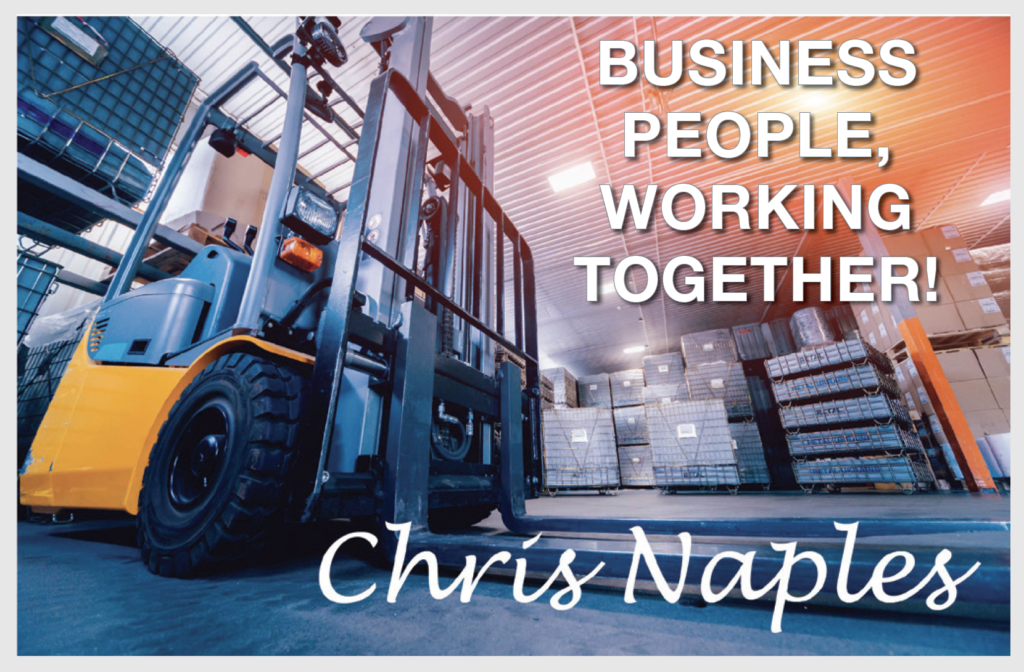 CLEAR BLUE STYLING GEL / 5LBS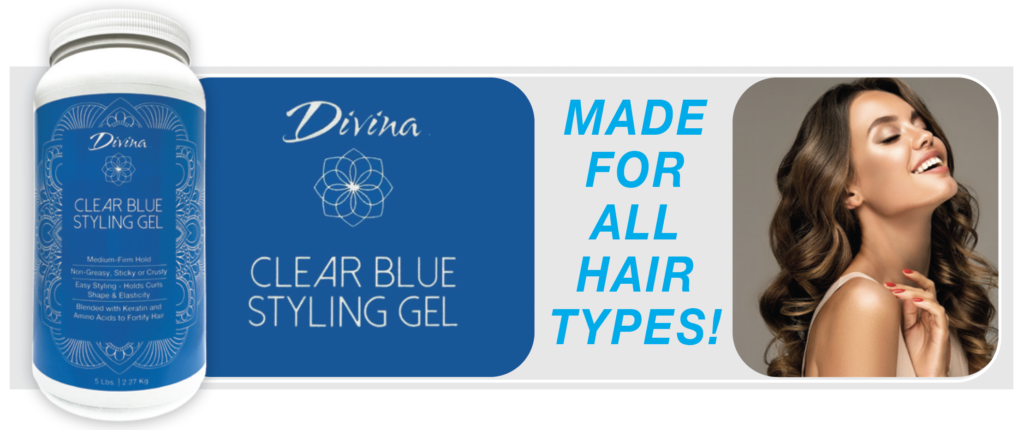 Flexible firm-holding gel with non-flaking formula and added conditioners will allow for creative moldability while delivering a manageable strong, but touchable hold without a sticky feel.
TEAM DIVINA/PHOENIX CELEBRATING MEMORIAL DAY

The Haase family hosted a company picnic lunch on Friday, May 26th, for employees to honor and celebrate the upcoming Memorial Day holiday. It was the perfect day and time to get our team outside and thank them, letting them know they are what makes our company and country great. All had FUN!
Digital Appearance: Leveraging Social Media for Beauty Professionals
(Series — Part 5 of 9)

It's no secret that beauty professionals spend a significant amount of time on their phones, scrolling through social media apps during their free time. However, social media platforms like Facebook, Instagram, and TikTok offer more than just a chance to pass the time. Beauty professionals can engage with their social me-dia apps, either posting, commenting, responding, or scrolling through to see what is new. Social media has many advantages to all businesses, such as building relationships by connecting and engaging with your audience, bringing brand awareness by sharing your business and your brands, increasing your visibility and exposure to your customers, attracting new customers, and increasing sales through social media marketing. You can also learn a lot about your competition through social media.
Steps to Help You Get Started
1. Goals — What are your short-term and long-term goals for your social media strategy? What is it that you want your social media to do for you? Everyone starts with defining goals, "a plan," and plans change over time; for now, try to figure out what you want to achieve immediately with social media, aligning with your business goals.
2. Content — Look at your resources to help you to create engaging content. Several manufacturers can pro-vide content, and various apps can help you create your own content. Alternatively, you can hire a profession-al social media manager to handle everything socially, including creating content.
3. Audience — It is essential to know your customer. Which social media platforms do they frequent? What kind of content do they find attracts them to not scroll past a post? Beauty professionals are always looking for new, engaging posts. They like how-to's, education, new product alerts, and trending content. Avoid a hard sell. Instead, focus on sharing relevant information that will help them understand why they need some-thing (your services), and then they buy.
4. Branding — Keep your branding consistent across all your social media channels and digital sources. All your content should reflect your brand and include your logo and brand colors.
5. Schedule — Create a social media schedule that outlines what you want to post and when. This will help you stay organized and ensure you have time to answer any questions or interact with your followers.
6. Accounts — Create your social media accounts. Have your profile images ready in advance. Beauty pro-fessionals' top three social media apps are typically Facebook, Instagram, and TikTok. Any of these are a good start, but don't limit yourself to just these three. Over time, you can add another one or two if desired. Be sure to provide your business location so your clients can easily find you, cross-promote your website and other social media channels.
Overview of Top Social Media Apps for the Beauty Industry
There are numerous social media apps in the market, but only a few stand out in the beauty industry. Here is a brief introduction to the top social media apps: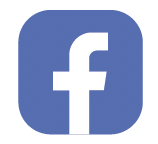 Facebook — The largest global social media outlet with 2.94 billion active users and approximately 1.96 billion actively checking their Facebook accounts daily. You can help your business by creating a page on Facebook for free and follow the simple steps to guide you through the process. Post a variety of content, from a simple photo or text to going live or sharing a video. Usually, this is based on an existing account belonging to someone, preferably the business owner. Be sure to add a con-tact button and consider using Facebook's ad-promoting services for a fee. Click the link to learn more Facebook Business Tools.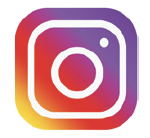 Instagram —The fourth largest global social media outlet with 2.35 billion active accounts, and approximately 500 million use the site daily. There are several types of content, such as posting photos, videos, stories, reels, and live streaming on Instagram. You can highlight a story or reel to stay on your page. Be sure to add your contact information in the bio and consider using Instagram's ad-promoting services for a fee. Click the link to learn more on how to start your Instagram Business Account.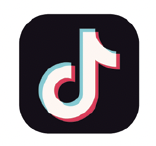 TikTok — The sixth largest global social media outlet with 1 billion active accounts and ap-proximately 50 million users daily. TikTok is primarily a video and live-streaming app. You can post a still picture, but the videos capture the attention the longest. Videos can be as short as 3 seconds and as long as 10 minutes. This app offers creative filters, voiceovers, stickers, sound effects, and music. Click the link to get started with your TikTok Business Account.

Pinterest — Has 478 million active accounts and 57% access their accounts at least once a week. Pinterest is more of a visual search engine that allows the user to save others' content and catego-rize it. You can follow friends, post comments, join groups, and send personal messages. Pinterest offers a mix of free and paid advertising tools. Click to learn more Pintrest Business Account.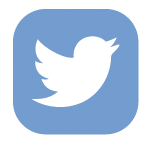 Twitter — Has 397 million active accounts, and approximately 280 million are active with their ac-counts daily. Twitter allows for a brief broadcast, whether comment/text, video, photo, or links. These are referred to as "tweets." These must remain brief — only 140 characters are allowed. This is a great way to announce a sale or a new product. Click the link to learn to get started with your Twitter Business Account.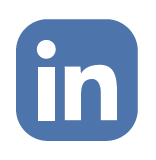 LinkedIn — Has 900 million active accounts worldwide, and 310 million are active monthly. Linke-dIn is the world's largest "professional network." This platform is designed to find the right job, con-nect, strengthen professional relationships, and learn the skills needed to succeed in your career. This can help your business by increasing exposure and improving your website traffic with a com-pany page. Post articles, the latest happenings, job positions, promotions, products, services, and attract quality employees. Click the link to learn how to set up your LinkedIn Business Page.
Hashtags and Tags — What are these? Why are these important?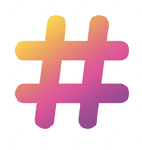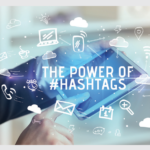 Hashtags — We used to call this the pound (#) symbol, but it is now referred to as a hashtag. These are important for advertis-ing. Hashtags are usually followed by keywords that you want to draw attention to or attract. For example, I want to advertise Divina Developers, so my hashtags will appear like this #DivinaDevelop-ers, #Colorist, #Highlights, #HairColor, etc. There are no spaces between words. Using hashtags will increase your content's en-gagement, exposure, and visitors. Be sure always to post using hashtags. Some social media apps have a limit on how many hashtags you can use.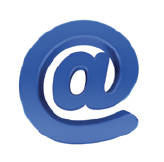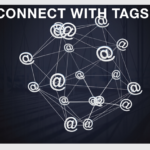 Tags — A tag is the "@" symbol preceding a brand or person's name. Tags allow you to engage with individuals, a business, or any entity with a social profile when you mention them in a com-ment or post. You can use tags to make the information you share easily found, especially on short posts. If you want a business or person to see your post, tag them.
Social media is meant to be fun, engaging and bringing us together. Yes, managing your social media can sometimes feel like a job all on its own, but once you get into a routine, it will be easier. Remember, social media is a huge advertiser for your business; most are free! Get started today by creating a story — tour your business, give a brand shout-out and tag them, highlight an employee, etc. Have fun with it!
Remember, I am not a professional on this subject, and there are plenty out there that can better assist you. Also, use the internet to search for information. There are a ton of articles and videos out there to help you.
Increase Your Digital Presence and Grow Your Business!