DIVINA/PHOENIX EMPLOYEE SPOTLIGHT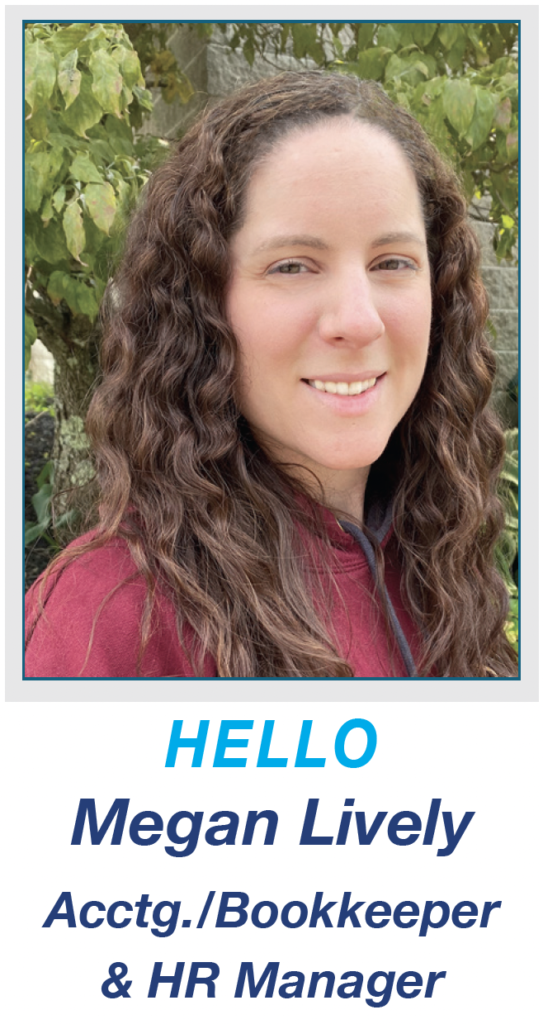 Name: Megan Lively
Position: Accounting/Bookkeeper and Human Resources Manager. At Phoenix Products, Megan has a dual role. She is responsible for accurately recording financial transactions and managing company accounts. Additionally, she oversees various aspects of the employment process as part of her human resources management duties.
Background: Megan was a supervisor at a retail company from November 2014 to October 2020. During her tenure, she was trained to work in all areas of the business and had a diverse set of responsibilities, including light bookkeeping, merchandising, setting and achieving sales goals, and managing hiring, training, scheduling, and payroll.
Years With Divina/Phoenix: 3 Years in October. Anniversary date, October 5, 2020. Unique Fun Fact: Megan and her family are all passionate about animals! They have quite a diverse pet collection including: a dog, cat, hermit crab, fish, & 6 chickens.
Unique Fun Fact: Megan and her family are all passionate about animals! They have quite a diverse pet collection including: a dog, cat, hermit crab, fish, & 6 chickens.
Personal Life: Megan and her husband have been together for 16 years. Their beautiful 14-year-old daughter is the light of their lives, and they cherish the time they spend together as a family. They are outdoor enthusiasts and enjoy activities like hiking, camping, and fishing. Their favorite vacation destination is Walt Disney World, and they make it a point to visit as often as they can.
Personal Message: Megan says, "At Divina/Phoenix Products, we believe that our employees and customers are part of one big family. I feel incredibly blessed to be a part of this dynamic team. I am excited about the opportunity to learn and grow within my role, and I am grateful for your loyalty as part of our business family."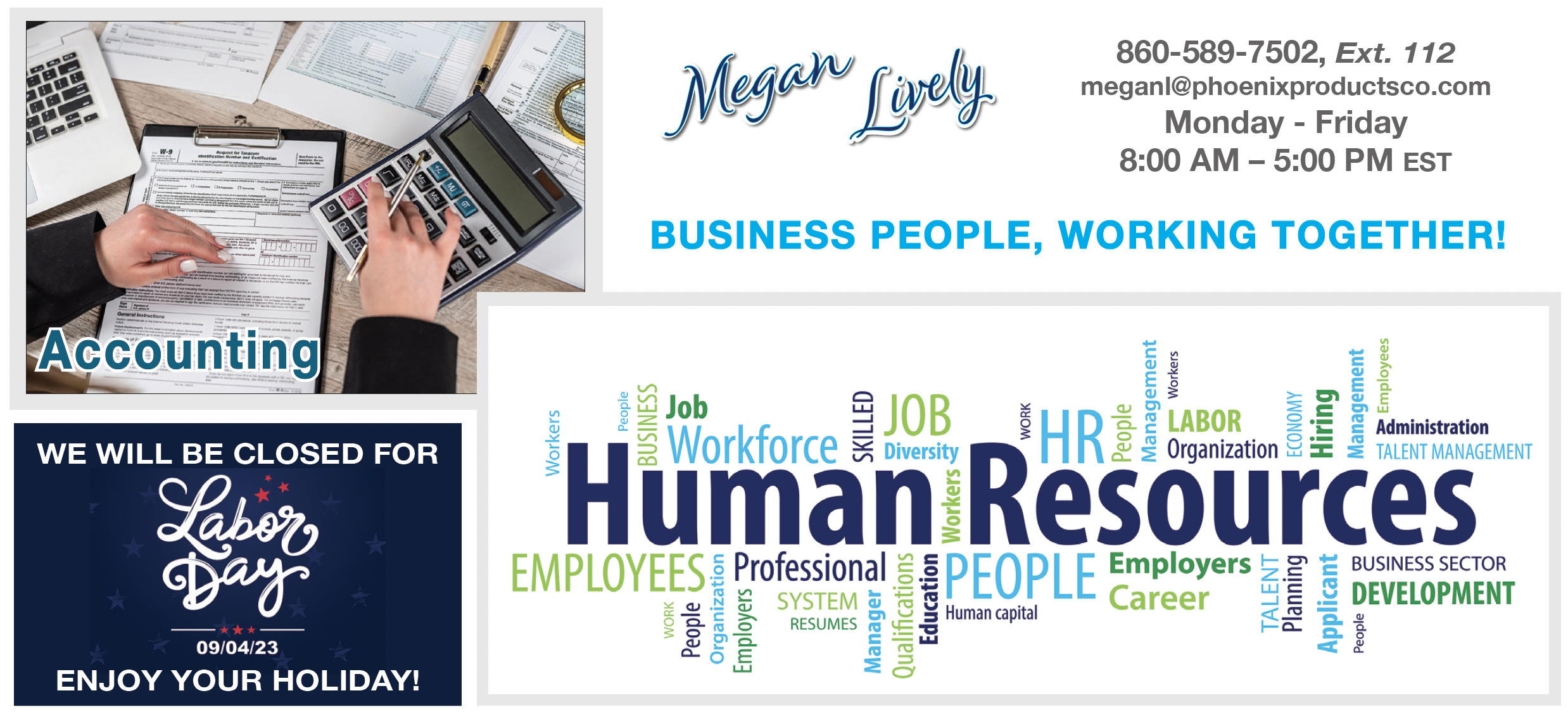 GERMICIDE

Our Sanitization Line offers your business support products, like our GERMICIDE! Two ounces of GERMICIDE makes one gallon of hospital strength solution. Easy to mix. Saves valuable space. Cuts your disinfectant costs by up to 75%. You save money! Convenient Sizes GAL, 1/2 GAL, & QT
Digital Appearance (Series — Part 7 of 9) Strengthening Business Partnerships Through Improved Customer Relationships and CRMs

Welcome to Part 7 of our Series, where we explore the importance of customer relationships and explain how a Customer Relationship Management System (CRM) can benefit your business. This is a critical component of branding your business and promoting customer loyalty.
Customer Relationships
Customer relationships are the backbone of any successful business. Satisfied customers tend to have a stronger bond with your business, making them more likely to make more significant purchases in the future. Building and maintaining a robust connection based on trust and communication is critical for building long-term customer relationships. This will help your customers feel more secure and connected with your business, leading to growing customer retention and repeat purchase rates.
Effective customer relationships involve a two-way communication approach with high customer satisfaction. Interactions not only meet customers' expectations but exceed them, resulting in loyal customers who return time and time again to purchase more. Consistency is key; a reliable customer experience improves the audience's lifetime value. Customers will continue buying your products and services because they feel valued, appreciated, and heard.
Steps to Better Customer Relationships
Communicate — Reach out. Simple texts, emails, or phone calls calls show that you care about your customers' business. Effective communication involves discovering their needs and providing solutions.
Listening — A strong relationship involves constructive criticism. Listen to customer feedback through all communication channels and respond promptly. Ask for feedback and act on it to show you genuinely care.
Connection — Create an emotional human connection with your customers. Be involved in what they are passionate about. It can be something within the community or national. Get personal, show empathy — know them.
Expectations — Go the extra mile to deliver, meet, and exceed customer expectations. Under promise and over-deliver.
Experience — Treat customers with kindness and respect. Provide them a personalized experience that they will not get from another business. Pay attention to their needs, such as recognizing their birthdays or special occasions.
Loyalty — Loyal customers are assets to your business. Reward your loyal customers by giving them incentives, premium services, and early access to product sales or releases.
Value — Create value in your business and the brands you carry.
Trust — Trust is critical to any relationship. Customers expect a certain level of quality, timeliness, and
consistency. Don't let them down. If you do, apologize; explain what happened and what changes you are making to ensure it doesn't happen again.
Gratitude — "Please" and "thank you" go a long way in business. Expressing gratitude to your customers by sending an email, picking up the phone, or sending a card will go a long way.
Educate — Educating your customers on your products will give them the confidence they need to use them. If you don't understand the use of a product, reach out to your manufacturers, or search for information online. Offering generic educational tips to help your customers grow their business shows you are supporting their needs. Education not only benefits your customer, but it is a subliminal sale for you.
Learn — Gain valuable insights on not only what your customers are doing but why, so you can make better predictions for the future easily.
Kindness, compassion, gratitude, and manners contribute to how your business is perceived. Once you've established a procedure for client relationships, bring your staff on board with your expectations. Remember, customer service is short-term, but customer relations are long-term. Relationships are built over time, and you'll need everyone on board with your vision of success.
CRM (Customer Relationship Management)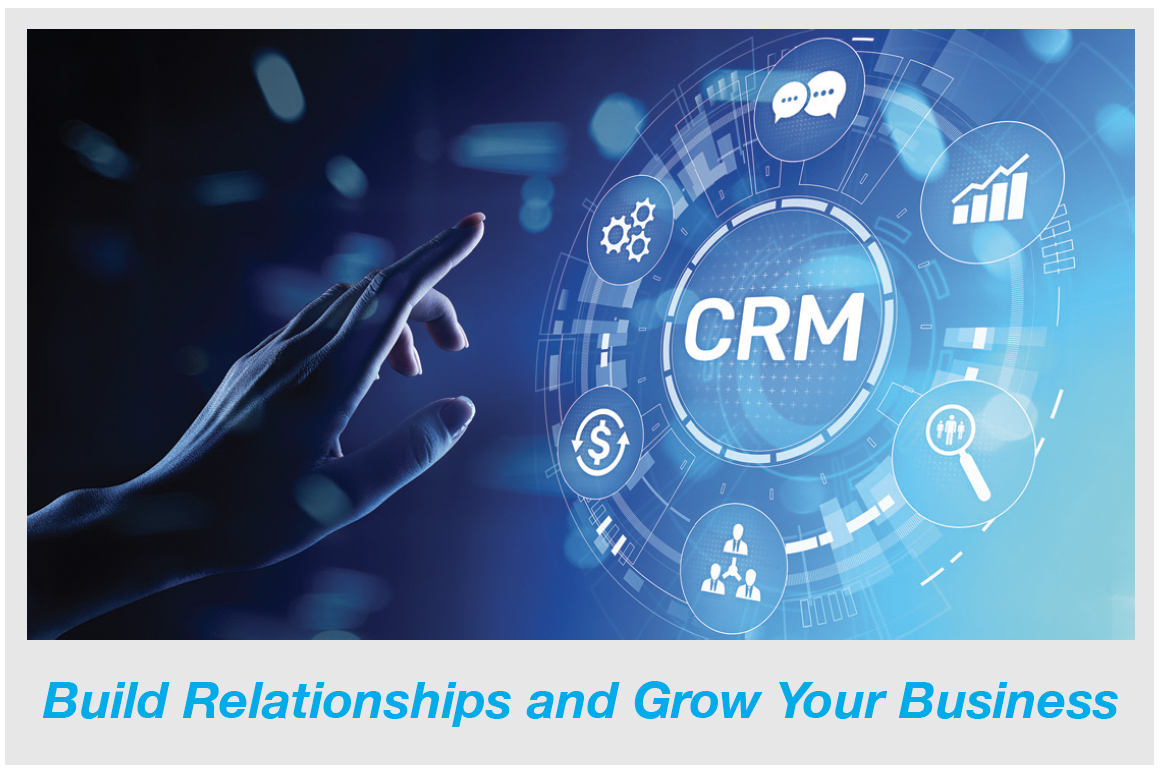 Now that you have gathered all of this information on your clients let's chat about where to store it, so you can utilize it to build relationships and grow your business. Bringing in a software program that can help manage data and track customer information will help you build relationships, while growing your business. Any size company or business will benefit from maintaining a record of which conversations (in-person notes, phone calls, emails, texts), purchases, and marketing material can be stored in one easily accessible place. This works for both customers and leads.
Using CRM tools like Hubspot, Salesforce, and Infusionsoft, you can identify your most profitable customers or promising prospects and target them with marketing messages and offers devised just for them. If you don't want to start with an elaborate CRM, smaller setups can help support your needs, such as Contacts Journal, Hubspot Free CRM, Insightly, Nimble, Zoho, and Vtiger. Spend time researching which CRM suits your needs and benefits your business best. Some have all of the bells and whistles, while others have basic needs.
Many companies offer CRM software, and the three most common types of CRM are analytical, operational, and collaborative or strategic. Each is tuned to achieve different goals and objectives.
1. Analytical CRMs — Enables businesses to collect and analyze data.
2. Operational CRMs — Enables businesses to automate processes.
3. Collaborative CRMs — Provides all stakeholders with access to customer data.
A CRM will save you hours of work by streamlining your customer data and allowing a single view of all your client information at a glance. Features for each system will vary, and some will allow customization. Keeping good notes on each account, whether personal information or business-related, such as growth trends and purchasing patterns along with purchase information, will help you customize each client's experience with your business. A CRM can do more than track information and store your notes; you will be able to send direct promotions, e-blasts, newsletters, and recognize special occasions like birthdays, anniversaries, holidays, etc. CRMs are a huge help with leads. Just think of the purchase funnel—also known as a marketing funnel or sales funnel—a model that describes the steps consumers take before making a purchase. The steps are awareness, interest, desire, and action. Most CRM solutions are built with the purchase funnel in mind.
Take a digital tour of CRMs, research them through YouTube, and ask business friends what they use. CRMs are not difficult, and you do not have to use all the features at once; you can add them over time. No business is too small for CRM software. Even if you only have a few accounts now, a CRM can help lead you to find and effectively reach new ones.
Many factors contribute to a relationship, but having the tools to help you successfully navigate them will set your business apart.
Disclaimer
As you might already know, my expertise is limited. I only provide general information on topics that can be easily researched online, but there are countless professionals out there who can assist you with more com-plex matters.
Increase Your Digital Presence and Grow Your Business!