DIVINA/PHOENIX EMPLOYEE SPOTLIGHT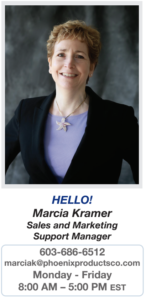 Name: Marcia Kramer
Position: Sales & Mktg. Support Mgr. Marcia's background has been in sales support, graphic design, and executive admin in manufacturing and distribution environments, a winning combination of sales & customer support.
Years With Divina/Phoenix: Three years / May 6th is her anniversary date. Marcia helps support Divina/Phoenix sales teams, and YOU, our customers.
Unique Fun Facts: Grew up on a dairy farm—ingrained with honest and hard-
working DNA. A yoga practitioner, 23 years and counting-certified instructor.
Personal Life: Proud of two children, both successful and married—including one superific granddaughter! You will find her with her family or yoga community—her second passion, practicing yoga or teaching Saturday classes.
Personal Message: Marcia says, "I love being part of a team, helping our sales and marketing teams provide superior customer service, maximizing product offerings, marketing designs, and corporate communications, such as: Brochures, Forms, E-blasts, Newsletters, Ads, Banners (retail/events), CRM Tools, Tradeshow Coordinator, and MORE…
How can we improve our marketing products/service for you?
WE'RE ALWAYS AVAILABLE TO HELP
We take great pride in customer care and strive to deliver on all promises. We are always available to discuss your haircare needs, ideas, dreams, etc. We can readily do phone and virtual meetings, or connect with a face-to-face meeting if that works for you. I look forward to speaking with you. Divina is a small, family-owned/operated company that aims to support you!
DIVINA HAS GALLON SIZES!
The news is out! Our largest competitor has stopped producing gallon sizes and has put on more requirements for their clients' purchasing. At Divina, we remain strong and consistent in offering GALLON SIZES for your convenience, eliminating the need to purchase smaller sizes more often. Better Buying Power • Competitive Greater Efficiencies Thru Affordability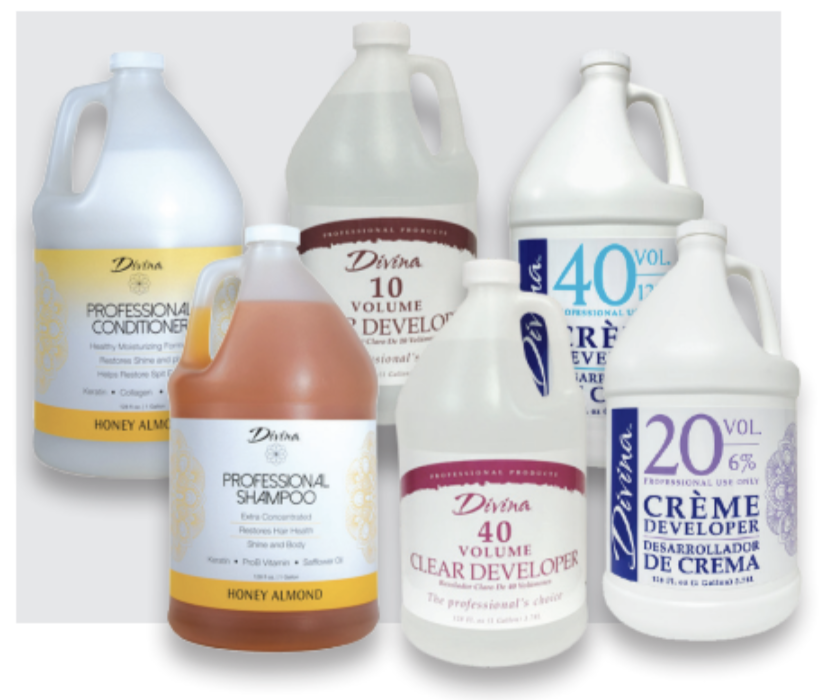 HOW IS YOUR DIGITAL APPEARANCE? (Series, Part 2 of 9)

The first step towards your digital makeover is "BRANDING." Yes, branding is the first thing you must do before anything. What is branding? Branding is the image you want to put out to your customers that differentiates you from your competitors. This must stay consistent and revised as necessary. Think of some huge brands and how their marketing, logos, and imagery are consistent. You recognize it right away.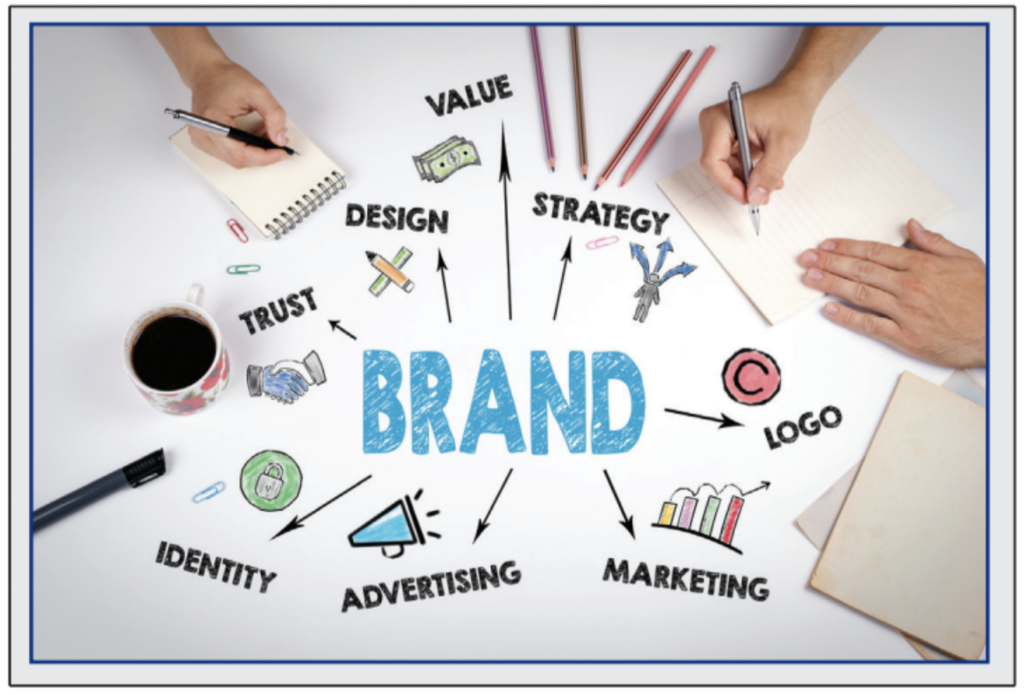 Here are some steps to get you started on creating your brand.
Brand Purpose — Define your purpose. Truly think about what it is that you want to be recognized for. This can be a slogan or statement example: "Bringing the best quality beauty supplies to the professional community."
Brand Audience — Highlight your target audience: professional beauty salons, barber shops, and nail salons. Figure out your focus; get to know their needs. Locate and list as many as you can in your servicing area. Make notes about each one.
Brand Identity — Add value to your brand by structuring and organizing your business around your brand identity. Live by what you put out there. If you are making a statement about your business, devise a plan to support it.
Brand Growth —Don't be afraid to revise as you evolve. When growing, you need to stop and evaluate periodically. Growth brings changes.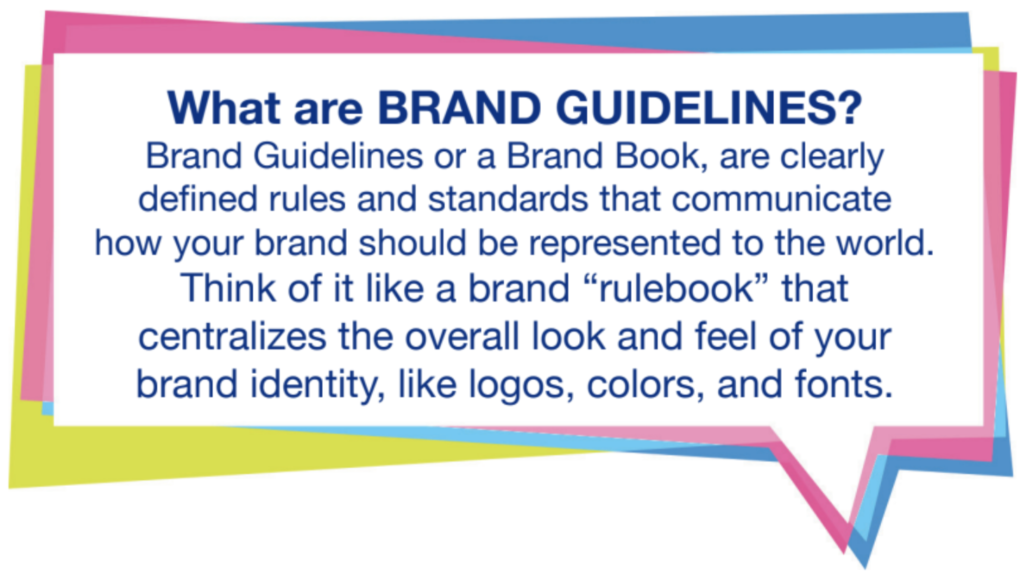 Now that you defined your purpose, and highlighted the target audience, let's put a plan into place to get your BRAND BOOK all together.
Brand Logo — You can create one using stock logos from apps like Canva, Brand Crowd, and some website hosts, such as Shopify.
Brand Colors — Colors carry meaning, and the colors you choose for your business can impact brand recognition and perception. Your brand color palette will extend across a range of touchpoints with your business, while your logo may only include one or two colors. You'll want to employ this palette for tools beyond your logo, like your website, storefront banners, brochures, and staff uniforms. Choose 3-4 colors to compose your color palette and use these colors consistently across your branding. Need inspiration? Search your competition and leading manufacturers.
Brand Fonts — The best way to build a brand regarding fonts is by keeping it simple. Pick two fonts at most to avoid confusing your target audience. Choose one for headings and one for body text (this doesn't include the font you might use in your brand logo). You can search font pairings to browse from a wide selection of fonts that go well together. Try to find something that can be used across several mediums, such as websites, apps, printed materials, Word, Google, etc.
Create several rough versions and seek feedback. Once a brand design is chosen, polish it up. Need a little help putting it all together? Several professionals can assist you or do it for you. Please do internet searches. There is a ton of information out there.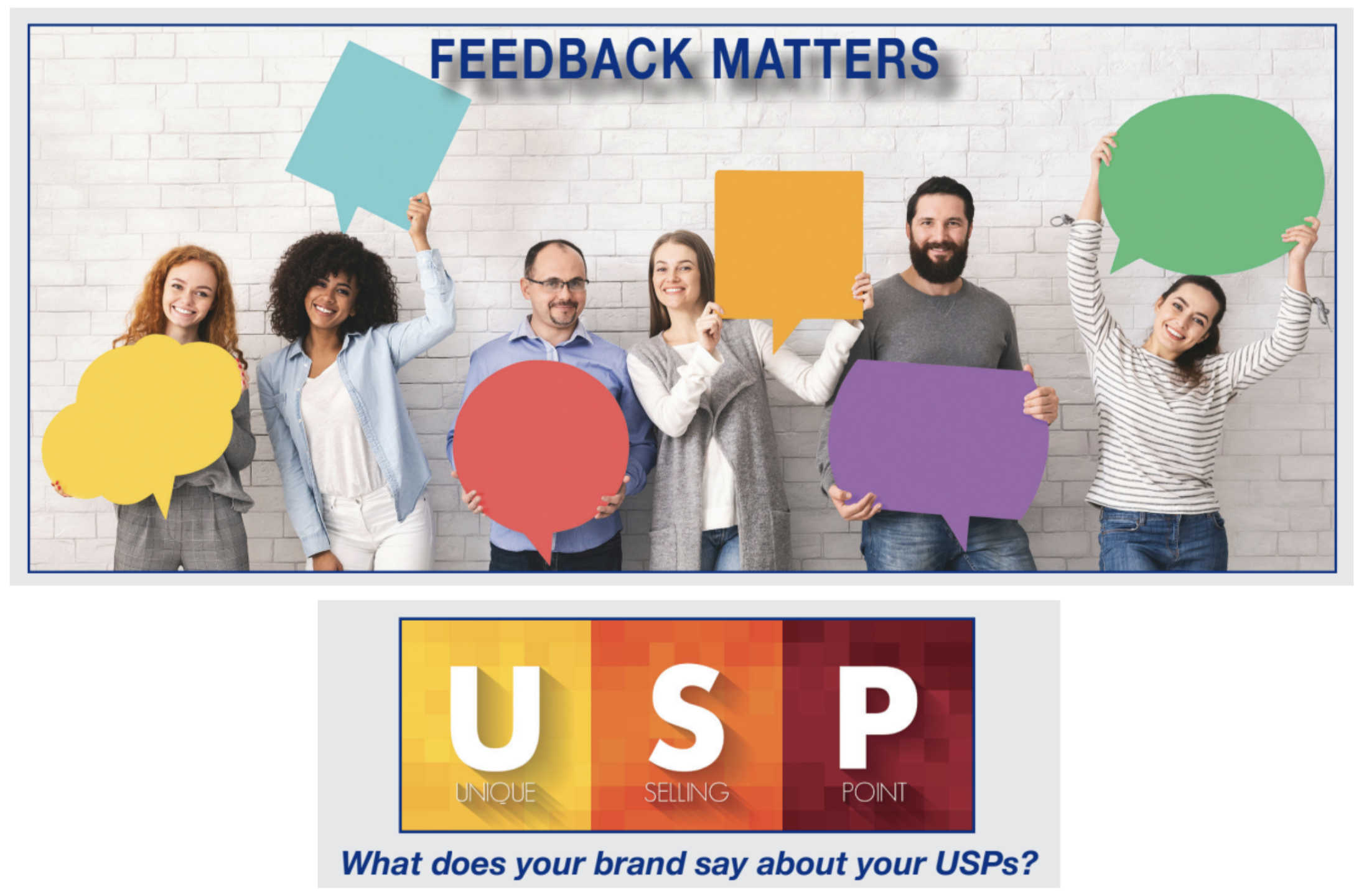 DIVINA, BUSINESS PEOPLE, WORKING TOGETHER WITH YOU!
As always, I am here to help you grow and support you with your Divina needs.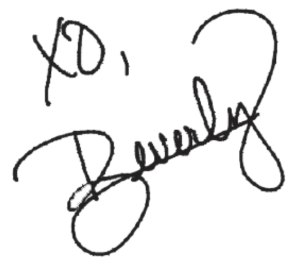 CUSTOMER CARE
Alyssa McIntyre
Lead, Customer Care Representative
[email protected]
860-589-7502 X113